Timeshare Services Offered
Some clients find it hard to believe that a timeshare closing is as much work as a residential home escrow, but we have found by doing both that they are equally a challenge. There is no doubt that there are other companies out there offering lower fees. However, most do not offer the level of client care that we do.

Written Resort confirmation of all unit/ownership details

Phone calls to Resort to confirm any questionable issues that may arise.

Follow-up after with resort after closing, confirming transfer complete and ownership in Buyer names before Seller proceeds are released.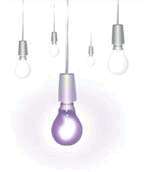 "Does your timeshare closing company do all of this for their fee?"
Fax or email draft instructions for agent review

Priority mailing of commission checks

Email documents to seller and buyer

Wiring seller proceeds funds

Escrowing of purchase funds

Closing instructions neutral 3rd party

Written resort account status verification

Coordination of title insurance

Affidavits and quitclaim when required

Seller proceeds held until resort transfer is completed

Follow up with resort after closing
We would love to put our expertise to work for you!
(excludes title insurance, resort transfer fee, and recording fees)
100% Customer Satisfaction is our continual goal.
In order to get started, please download the attached 4 forms, complete, sign, and return to us by fax, along with the deposit, and you will be rolling!