Plan A – Full Timeshare Closing
Our fee for complete Timeshare Closing Services is $350. This fee does not include resort transfer fee, documentary transfer tax and recording fees charged by the county recorder, or title insurance, which varies depending upon which title company issues for a particular resort or state. Additional fees apply for expedited mailing or wiring. For a quote on timeshare title search and/or policy for a particular resort, please email us.
WE DO TIMESHARE CLOSINGS FOR LESS SINCE WE NOT CHARGE EXTRA FOR:
ORDERING WAIVER, RIGHT OF FIRST REFUSAL

CLOSING STATEMENTS

RESORT VERIFICATION/ESTOPPELS

NOTIFYING RESORT AT CLOSING

RECORDERS OFFICE REQUIRED TRANSFER TAX FORMS

FOLLOW UP WITH RESORT AFTER CLOSING
WHAT WE DO FOR OUR FEE AS PART OF OUR TIMESHARE TRANSFER PROCESS: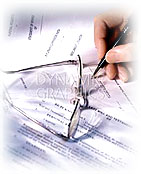 The timeshare transfer process includes ordering resort written confirmation of unit details, usage availability, amount due to pay account current, any delinquencies on account. Including faxes and phone calls to resort.
Coordinate ordering title search and policy, ordering of any loan payoff demands, including Priority mailing deed for recording and loan payoff check at closing. Prepare transfer documents for Seller and Buyer including closing instructions, closing statements, tax forms, etc. and ordering the attorney for deed preparation.
Process trust accounting for Buyer deposit (you may send us a personal check for opening deposits only). Closing funds must be via cashier's check or bank wire, since we cannot send a deed out for recording without good funds. We will disburse all checks at close of transaction, after verification of recording is received, as applicable.
Resort notification of change of ownership at close of transaction – we provide resort with a form to complete and fax back to us when buyer has been updated in the system.
Follow up phone calls, faxes, emails as needed throughout transaction.
Prepare any required affidavits, i.e. affidavit of death (additional fee applies), quitclaim, change of ownership reports, etc.
Priority mailing of broker commission check at close of escrow.
Email capability for all closing documents (we can send .PDF attachments), or U.S. mail if attachments are a problem for you.
See our Testimonials section for timeshare closing services reviews from our satisfied clients. Your referrals and repeat business pay us the ultimate compliment.