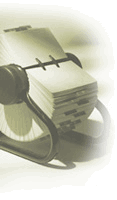 As a rule, we answer all your questions with as much information as possible. But there are times when we cannot be reached – so we've included many of our frequently asked questions below.
In order to see the answer to your particular question – simply click on it – the answer will appear in the field directly below. If you have a particular question: – email us from here.
Browse the Frequently Asked Questions below and click for the answer.