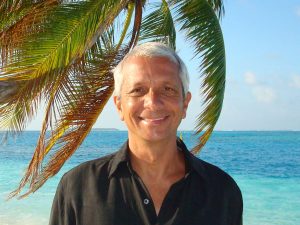 In celebration of our 10 year anniversary here in Branson, Missouri, Quality Timeshare Closings would like to feature a real estate agent/broker who was with us from the beginning. We have assisted Syed Sarmad of Advantage Vacation, LLC with over 400 transactions in the last 10 years! Located in Maui, Hawaii, Syed has been involved in the timeshare industry since March of 1978, where he got his start as an accountant for a Timeshare developer in Vail, Colorado. His role soon evolved into Customer Service representative. At that time, the industry was rife with misrepresentation problems and lack of trust post-sale, so Syed would take care of owners after making their purchase, explaining how the program works, benefits, addressing concerns and questions. His high level of customer service resulted in reduced delinquencies, since new owners walked out with a clear understanding of what they bought, and the benefits. This resulted in happier owners, fewer complaints, and increased sales. He then got involved with developer resales as ownerships came back due to mortgage and maintenance fee delinquencies, and needed to be resold for the developer.
Syed's timeshare career has taken him to Seattle, Lake Tahoe and Southern California, Honolulu and finally landing permanently in Maui, Hawaii. In 1989 Syed realized that he could do this on his own – there seemed to be market for resales, owners wanting to resell, and savvy Buyers found out there was a less expensive way to purchase timeshare. Syed started taking resale Seller listings in the early '90s, and moved his company to Hawaii in October of 2002. Syed is a licensed Real Estate Broker in Hawaii, and has an office at the Lahaina Cannery Mall in Maui. Syed specializes in name brand properties– Starwood, Marriott, and Hilton nationwide. "We don't charge upfront fees. Commissions are paid payable upon completion of the sale. We take listings of properties we feel confident we will be successful in selling".
Syed is a member of the LTRBA (Licensed Timeshare Resales Broker Association), is an ARDA Member (American Resort Development Association), and a member of National Association of Realtors.
He rates his success not by number of transactions or sales volume, but on client satisfaction. "I take it one client at a time, value every client, make every effort to make them happy, and give them the best service I can. The most important thing is to satisfy a client, and give them good, important information in a concise manner, which has given me good results". Syed's personal interests include long distance swimming, kayaking, paddle boarding, and yoga. He lives in Kula, Maui, Hawaii where he enjoys his wife and business partner Cheri Becker's cooking. They love to travel, visiting friends back on the mainland, and generally once a year they travel some place very exotic.
You can reach Syed Sarmad and Advantage Vacation at 800-775-4493 or email: [email protected] www.advantagevacation.com
Read More