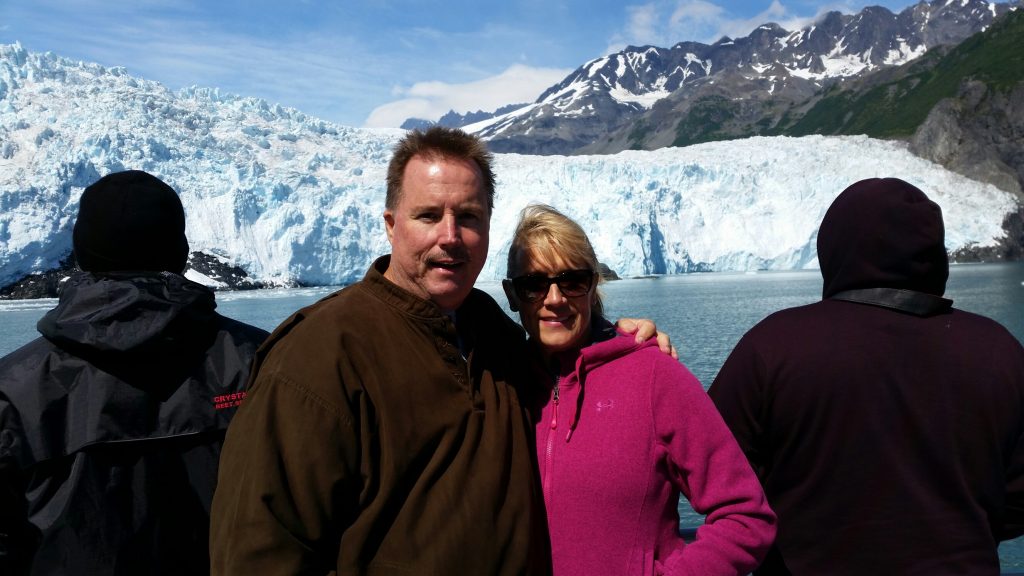 November 2014's featured Timeshare Resale agent is Jeffrey Halleck of Hotel Timeshare Resales.
Jeff has been Selling Timeshares and Real Estate for 4 Years. I asked Jeff how he got started in timeshare: "In 2005 my Sister and Brother-in-Law (Joan and Tom Pickford) purchased Hotel Timeshare Resales International, Inc. (HTRI) a Timeshare Resales Brokerage with offices located in Palm Desert and Palm Springs, California. After working 15 years in Corporate America, Joan and Tom offered me a position within HTRI. I was told it would be less stressful, better hours and a lot of fun meeting all sorts of interesting people. So far, the stress is practically non-existent, the hours are great (4 days a week) and the people I meet are definitely interesting."
Jeff has lived in California for most of his life, but did experience life in Isfahan, Iran for one year in 1976 and Fairbanks Alaska for one year in 1978. "Prior to coming to work at HTRI, I worked 15 years for a Fortune 500 company, in the field of Environmental Engineering and Consulting, performing varies duties from Corporate Development and Acquisitions to Project Management and Recruiting. Additionally, I started three of my own Companies that included selling Phone Systems and Long Distance services, Loan Modifications for home owners in need throughout the United States and a company that developed and manufactured Surfing and Body Boarding accessory products".
Hotel Timeshare Resales specializes in reselling all Marriott Timeshare properties. However, Jeff's main focus lately has been California and Hawaii Locations, i.e., Marriott's Desert Springs Villas I and Marriott's Desert Springs Villas II, Marriott's Shadow Ridge, Marriott's Newport Coast Villas, Marriott's Timber Lodge in beautiful Lake Tahoe, CA, Marriott's Maui Ocean Club, Marriott's Kauai Beach Club and Marriott's Ko Olina. In addition, he provides to his clients extensive knowledge on Hilton, Hyatt, Starwood, WorldMark, and Club Intrawest programs.
Jeff is a California Licensed Real Estate Agent and Founding member of LTRBA, the Licensed Timeshare Resale Broker Association, a great resource for timeshare Sellers and Buyers to make sure they are dealing with legitimate brokers and not scammers or unethical persons, check it out at http://www.licensedtimeshareresalebrokers.org.
Jeff's philosophy, "Truth and Honesty have to be #1 in this business if you not only want to survive but last. Also, I am a firm believer in Customer Service and HTRI is committed to providing the highest level possible to their clients, just a few additional services outside of buying and selling that HTRI provides are: aiding in securing those difficult Resort Reservations, Interval International Training, Rental Services, Resort Information and Industry Speculation. At HTRI, we don't want a quick sale and on to the next one, we look forward to developing a continued relationship with our customers, helping them on their next purchase, selling their existing units or providing assistance with passing down ownership to family members. I can attest to Jeff's "customer for life" goals, since he refers many clients to Quality for additional deeding services after the close of a transaction, sometimes years down the road, to transfer the property into a trust or gift to a family member.
One of the most interesting stories I have heard from a timeshare resale agent came from Jeff sharing with me his face to face confrontation with a "timeshare liquidation / timeshare unburdening / timeshare relief" person in California, which nearly came to blows when Jeff refused to back off his stance that this person and that company were taking advantage of timeshare owners by claiming they owned a worthless timeshare, charging thousands of dollars to "relieve" them of it, when these owners could have actually made a profit by listing with a legitimate timeshare resale broker, with a little bit of patience. When asked about the confrontation Jeff replied "Palm Desert and Palm Springs are known as retirement communities; therefore we get a lot of seniors seeking help with their timeshare ownership. The relief companies prey on retirees by holding seminars at local hotels, they give their dog and pony presentation on escalating maintenance fees and scare people into believing their ownership is worthless and a burden to themselves and their heirs. This particular situation involved a couple that owned a Platinum Season week at Marriott's Newport Coast Villas, a very sought after unit on the resale market. They were told it was worthless and they signed a contract that day and actually paid the Company $5,000 to rid themselves of it. When I went and confronted the representative that handled the contract, I was told to mind my own business and that I did not know what I was talking about. Needless to say it did not go well for that individual, and the management staff for relief company immediately came to the realization that it was in everyone's best interest to rescind the contract and refund their money; I sold their unit the next day and hand delivered a check to them 40 days later and it was definitely more than $5,000. Our resale agents are heroes, and Jeff is definitely one of the best.
When he takes that valuable vacation for some R & R with his family, "One of my favorite locations is Hilton Head Island. I enjoy staying at Marriott's Grande Ocean Resort, there are so many Golf Courses and activities on Island, the Fishing is great, it is a very casual atmosphere and the Beach at the Grande Ocean is Awesome.
When asked about his family, Jeff replied, "This year my wife Deeann and I celebrated our 25th Wedding Anniversary. I have two incredible sons, Tyler 20 and Chase 18, both currently attending college. I enjoy playing Golf with my boys, Tennis and Pickleball". Jeff enjoys celebrating life with friends and loves to cook. "I wear cowboy boots but don't ride horses and I just turned 50 this month, the Party was Awesome!"
You can reach Jeff at
Hotel Timeshare Resales International, Inc.
74924 Country Club Dr., Suite 120
Palm Desert, CA 92260
800-808-565
Jeff's Email: [email protected]
Web site: www.htr4timeshare.com
Read More